University is starting soon, and you might be moving to a new dorm. To some, moving to a dorm can be a new phase of life, a semester in school without your parents there to help you?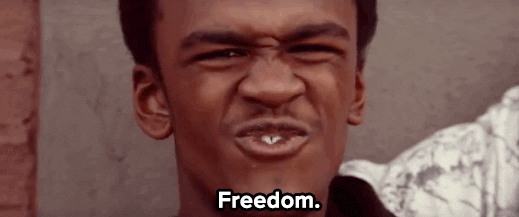 However, the new dorm looks plain and boring. Dull white walls, with no bed sheets, minimal furniture with minimal space to walk just simply ruins your excitement of starting a new chapter in life.
If you are looking for some ways to spice up your dorm rooms to make them your new home away from home, then continue reading!
1. String Lights
Fairy lights are a definite must for EVERY ROOM and not just your dorms. There are many different colours to choose from, depending on your preference. However, yellow lights are the BEST as not only do they light up your room beautifully, but they also give off a dreamy and nice soft ambience to the room.
2. Lava Lamps
If fairy lights are a little too much for you, try getting a lava lamp instead.
Forget conventional table lamps, a lava lamp adds a lil extra something to your room.They act as a nice table piece, and also helps in good-vibing your place, letting you feel safer and more secure in a new environment.
3. Alphabet Letter Decoration.
There's nothing more effective than brainwashing yourself that you are at "home." The letters are available in pastel colours and pastels are light colours that help us feel happy and tranquil, giving off a calm and at-ease feeling, just like the feeling of home. They also add a nice pop of colours to your plain room.
If you are looking to customize letters to your initials, add a touch of nature to your room with this carved wooden letters.
4. Photographs and frames
In dorms, you probably aren't able to paint the walls to the colour that you want. Your next best alternative is to fill the walls up with photographs of your loved ones, or even just inspirational quotes or pictures that you like!
It is a simple and easy way for you spice up those boring white walls while displaying your personality and creativity for everyone who visits to see!
Playing with different shapes and sizes of frames can also help to add a new dimension to your walls!
This ferris wheel is a beautiful table decoration, and allows you to store pictures of your loved ones for you to look at all the time!
5. Potted plants and flowers
These plants brighten up your living space by adding a touch of nature to your living area. Green also has the ability to relax your mind and eyes, making this the perfect room decoration for you!
For more ideas and items to spice up your dorm room, check us out here: