Back to school season is here again – the day that we all have been dreading. Gone are the days like this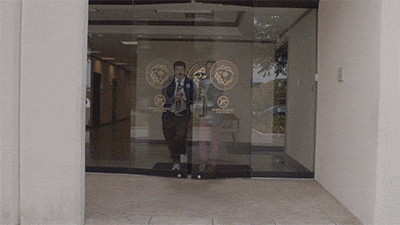 When we could wake up at whatever time we want, and do anything we wanted.
Now it's back to the mundane routine of waking up at 7am, rushing for lectures and mugging for exams.
Here are some items that you can get to hype yourself up for back to school and make your studying less torturous, so that you can go from this
To this:
Cute Pens
Getting cute pens are really important as they actually make you WANT to use them to take down everything that your lecturer says in class, or even to pen down your doodles! 
1. Matchstick pens in case you feel like burning away all your lecture notes and tutorials
2. Or some lollipop pens that you will be so tempted to chew on
3. Some carrot pens in case you get hungry in the middle of class?
4. Ever heard of the phrase "the pen is mightier than the sword?
If cute pens are not your thing, here are some designs that are more toned-down, but are still better than your average pens!
5. Be basic with these neutral coloured pens
6. Or if you prefer a pop of colour, you can get these colourful pastel pens instead.
7. You can get these pens that comes in different colour so that you can either colour code your notes, OR you can have more options when you are doodling!
8. Or if you really can't be bothered with the style of pens, you can buy a pack of 50 pens that comes in a HUGE assortment of patterns. There's bound to be ONE that you like right?
Sticky Notepads
9. Notepads have evolved tremendously throughout the years. In the past, we always used the standard type of notepads, which look something like this
Now notepads come in many many different patterns and shapes that are so beautiful that you just want to tear out a piece even when you have nothing to write!
10. A beautiful marble notepad for you to pen down those wonderful things that your lecturer has said or it can be a wonderful table decor as well!
11. These sticky pads are so pretty that you feel heartbroken every time you have to peel off a piece
12.  Or maybe these landscape-based notepads to suppress those wanderlust urges
13. Teleport your mind back to Earth with these super cool planet notepads!
14. If you prefer notepads that do not have so much pattern, here are some that has a stylish take on the regular notepads
15. Remember these old school page markers?
16.  These are modern renditions of them. Aren't they super cool now!
Notebooks
Throw away the boring notebook that you use to jot down your notes. These notebooks are so cute that it motivates you to take them out and write stuff down!!
17. Who wouldn't want to walk around class with such a pretty and classy notebook?
18. Vintage notebooks for less than $2? Yes please!
19. These pastel coloured notebooks even comes with dividers so that you can just have one single notebook for all your classes!
Planners
Planners are like resolutions, you stick with them for the first one week or so before you get tired of constantly planning or you just become too lazy to use them!
Here are some planners that are too cute to NOT USE!
20. These patterned diary is cute yet super affordable at the same time! Comes with daily, monthly and even yearly sections to really help you keep your life organised!
21. Ugh, super cute pastel colours. WANT. THEM. ALL.
22. This is great for people who aren't able to commit to a year long planner. This project planner is for 100 days, so it's great for beginner planners!
23. This is a planner set that comes with extra pen, decorative tapes and even a ruler! The best part of this is that it even has card holder sections in the front for you to place your cards!
For more back to school stationery and planners, check us out here: