We know that Father's Day and Mother's Day are just a month apart and you are probably recouping from the hole that Mother's Day made in your pocket. Here are a few Father's Day gifts that you can get without enlarging the size of the hole toooo much.
1. Wallets
Wallets are one of those daily necessity must-bring items but yet they are also the ones that always gets neglected. So, there is a good chance that your dad's wallet requires a change up. This is a great chance for you to do so!
Get your dad this classic bi-fold wallet! This is just superstition but don't give your dad an empty wallet because it symbolizes that money will not go into his wallet! Add in a dollar or two just in case *wink cuz more money for your dad = more money for you!
This long wallets are for the dads who do not carry much cash and prefers to use cards instead
Show off your close father-child only inside jokes with these simple yet funny wallets!
This wallet may be a little pricey but it is definitely worth the money! It is super minimalistic but yet holds your cards and money perfectly in place. The size allows to fit into almost any pocket, making it super convenient to bring around.
2. Backpacks
Backpacks are a great gift because they act as a fashion piece that adds on to the outfit AND it is practical at the same time! If your dad carries a backpack around all the time, then feel free to consider these because just like how women can never have too many purses, guys can never have too many backpacks!
This bag is perfect if your dad is still working and he carries his laptop around with him everywhere
This is for the dad who absolutely loves crazy prints and travels pretty frequently. Alternatively, if this bag is too big for him, there is also a smaller version but with equally wild prints!
Sport the same bag as your dad with same backpacks! This backpack is suitable for all ages, so you will be able to go for the "couple" style with your daddy dearest!
3. Belts
Belts are especially important for guys. The way that guys choose their belts with regards to their outfit tells us A LOT about their fashion sense! If you are unsure of what type to buy, these classic style belts are definitely versatile and can go with almost any outfit!
4. Sneakers
Though there is another age-old superstition, you are usually not supposed to give someone shoes as they will "walk away from you." Just remember to get 10 cents back from your father, or as what SGshop believes, help your dad tie his shoelaces, in order to make sure he doesn't run away!
If your dad always goes for a stylish sporty, then this is the shoe that you can get him. They are really easy to wear due to the rubbering around the ankle, allowing your dad to just pop his feet right in and he is good to go!
These shoes are suitable for a casual weekend day out with the family, and they look trendy and stylish as well! You can choose either, depending on the style that you dad usually goes for, or based on the style you think your dad can pull off!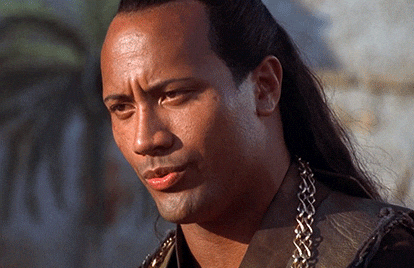 While gifts are always a good love language to express to anyone, the best gift that you can give to your father, is the gift of time. Just remember how much effort your dad has put into raising you up, imparting morals and sharing with you his life lessons! Gifts are simply an add-on and additional sign of love!
For more Father's Day gift options, check them out here: