After you have decided on your wedding gown, it's time for you to decide on the bridesmaid dresses! This is very important because nobody wants this to happen to us:
However, the bridesmaid dresses still have to look good on your bridesmaids as they are your #sisters4life. Depending on the number of bridesmaids that you are planning to have, cost can be an essential factor.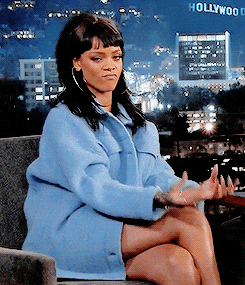 With SGshop's Smartshop feature, you won't have to sieve through thousands of Taobao links inspecting each and every review anymore cuz we've done all that for you to bring you our Bridesmaid Dresses Collection – all at very reasonable prices! PLUS we've also calculated your international shipping fees so you only have to pay once and never have to worry about paying extra or any other fees ever!  
Here are 11 gorgeous bridesmaid dresses that you can get for under $30!
1. Flaunt your hourglass figure together with your bridesmaids with this ivory white dress that has a corset back and a cinched waist.
2. This beautiful pale blue number has just the right amount of sheer that adds a nice touch of ethereal vibes.
3. This blush pink tulle tea-length dress is sure to make any bridesmaid feel like a princess, and it definitely complements any white or ivory wedding gown.
4. This pale grey colour looks good on any skin tone and the beautiful see through lace-embellished sleeves gives a nice touch to the classic dress.
5. Show your bridesmaid some love and appreciation with this unique slate grey off-shoulder dress with flowers at the waist. The colour wouldn't outshine the bride, but yet the style will definitely flatter all body shapes!
6. This classic ivory white dress will make all your bridesmaids look like Aphrodite
7. This beautiful dress with an unique combination of carolina blue and peach will definitely make all your friends fight to be your bridesmaid just to wear this dress!
8. This versatile beautiful dusty blue number works as a bridesmaid dress, a formal dress and even as a prom dress. WHAT A DEAL!
9. This beautiful peach colour tulle dress adds a pop of colour to any wedding and will be sure to brighten up the atmosphere!
10. Yes, bridesmaid can wear white dresses too! Just make sure that you distinguish yourself by wearing a veil or by wearing a wedding dress that has a train.
11. This dress comes in 10 different colours and styles so you'll be sure to find a colour that fits your bridesmaids and complements your wedding gown!
Choosing the perfect bridesmaid dress can be very challenging, but it's all worth it! Once you find the perfect one,
IT'S PARTY TIME!
P.S, don't be afraid to mix and match colours, or to play around with different dress lengths!
For more options on bridesmaid dresses, click here: