If you are tired of being stuck in traffic, or being squashed in the MRT, the electric scooter is definitely a great alternative mode of transportation for you! 
However, with so many different models and brands of electric scooters in the market, how do you know which one to get, and for your money's worth?
With SGshop's Smartshop feature, you won't have to worry anymore! We have already combed through the millions of electric scooters on Taobao to bring you the cream of the crop!
Save time filtering through reviews and credibility issues – SGshop's Smartshop function has already done that for you, AND calculated your international shipping fees so you never have to worry about paying extra or any other fees!
Here are a few electric scooters that will change the way you commute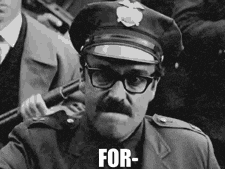 1. Speed
If you are looking for speed, this is the electric scooter you are looking for! Not only does this electric scooter look sleek and trendy, but it is also able to go up to 35km/hr! The scooter even has a mini screen indicator that tells you the speed you are going at, indicating the battery level as well as the total distance that you have travelled!
2. Weight
This electric scooter is as light as a feather, weighing only 12kg, unlike the usual scooters that tend to average more than 20kg. It is also highly portable and very easy to carry around with its compact size – it can folded into a mere 28cm!
3. Design
If you are looking for an electric scooter that has all the basic properties AND is eye-catching, making it easier for you identify which one is yours amongst all the others, then check out these 2 that we have for you!
4. Style
If you are not a fan of prints, here are 2 unique and sleek styles that you can choose from:
5. Credibility
If you are worried about the credibility and reliability of Taobao sellers, don't worry! Here are the top 3 sellers on Taobao with the highest amount of sales and good reviews – we did the homework for you. *wink
Not only do they sell insanely affordable electric scooters, they also throw in FREE gifts for every purchase! Which we as Singaporeans absolutely loveee! Expect a free safety lock, a handphone stand and even a basket for you to put your things in with every electric scooter you buy! No wonder they are the #1 seller on Taobao!
This electric scooter features state-of-the-art technology which allows you to connect your phone to the scooter, allowing you to sync the speed and condition of the scooter. Furthermore, this scooter also comes with an advanced security feature that prevents your scooter from being stolen when you park it in public. There's no better way to theft-proof your scooter than this!  
Things to take note about driving electric scooters in Singapore:
While driving electric scooters in Singapore is legal, it is a must for all electric scooters to have both the headlight and the tail light turned on at night. It is also encouraged that all drivers should wear a helmet and other safety equipment just to be safe!