Smart Vacuum Cleaners are the latest technological trend that will help you clean your house till its spick and span, all without requiring you to lift a finger. Trust us, they are worth every single penny!
Here are 6 reasons why you need a smart vacuum cleaner in your life RIGHT NOW!
1. It is all within one simple touch of a button.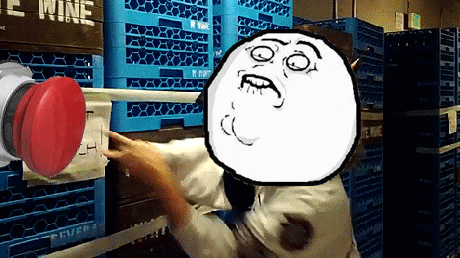 Just flip on the switch and the vacuum cleaner will clean it all for you automatically. There are no wires attached to the robot cleaner, so you don't have to worry about anyone tripping over it. This makes it a great gift for people who have mobility or joint issues, and are unable to stand for long periods of time. Some even comes with an app or remote control that makes it even more hands-free!
2. Allows you to clean even when you are not at home!
Meeting friends for brunch but have yet to clean the house? Fret not! The smart vacuum cleaner is totally capable of cleaning on its own. This also allows you to multitask and do other things while the smart vacuum cleaner does its job, saving you A LOT of time and effort.
3. It is super easy to charge!
You can charge the smart vacuum just like you would for any phone or electronic equipment. Some of the smart vacuum cleaners listed below even has a self-charging function, in which the vacuum cleaner will automatically return to its docking station after it has completed its task, ensuring that you will always have sufficient battery in the cleaner.
4. It even has an anti-drop feature that prevents it from falling when it is cleaning your tabletops.
Most smart vacuum cleaners come with an anti-drop features that prevents it from falling off heights. This reduces your worry by ensuring that it would not fall off the stairs, or off your tabletops.
5. It also has an anti-collision feature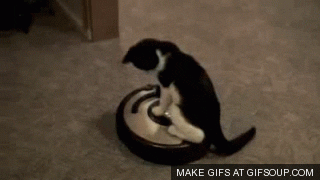 Smart Vacuum Cleaners come with a anti-collision which allows it to detect for any possible walls or furnitures that will blocks it path, and this prevents any damage to both the furniture and to the vacuum cleaner itself.
6. It comes in all shapes and colours
You won't have to worry about the smart vacuum cleaner being aesthetically unpleasing. Most of these gadgets come in different designs and colours so that you can choose one that suits your taste.
Here a few smart cleaners that are available on SGshop that are both gorgeous and absolutely WORTH IT:
Klinsmann automatic electronic sweeper, $88.67.
Vbot, $86.44. Available in 5 colours.
Midea intelligent vacuum cleaner, $288.67.